Training Windows Server & Certification
Tingkatkan karir dan kredensial Anda sebagai profesional IT yang ahli dalam Microsoft Windows Server 2012, 2016, dengan mengikuti training selama 5 hari. Untuk menjamin pemahaman terkait instalasi, konfigurasi, manajemen, keamanan, maintenance dan troubleshooting, Anda akan dibimbing langsung oleh Microsoft Certified Trainer (MCT) yang berpengalaman.
Durasi : 5 hari | Sertifikat : Ya
BUILD THE SKILLS THAT LEAD TO SUCCESS
Dapatkan keterampilan teknologi yang banyak diminati dan tingkatkan karir Anda dengan program pelatihan Microsoft, kursus yang dipimpin instruktur profesional, dapatkan sertifikasi, dan konsultasi gratis*.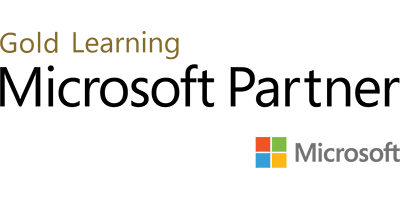 PERIHAL TRAINING
Secara garis besar, training akan mencakup dua hal. Pertama adalah jenis modul yang diperlukan untuk mengikuti ujian sertifikasi Microsoft Windows Server, antara lain Microsoft Technology Associate (MTA), Microsoft Certified Solutions Associate (MCSA) dan Microsoft Certified Solutions Expert (MCSE). Berikutnya, ragam modul yang bisa dipilih, sesuai dengan keperluan dan fokus peserta seperti pengetahuan dasar Microsoft Windows Server, Networking, Active Directory dan lain sebagainya.
Skenario dan studi kasus juga akan diberikan, untuk mempertajam pemahaman peserta dalam menangani isu (troubleshooting) seputar Microsoft Windows Server.
TARGET PESERTA
Profesional IT yang ingin mengupgrade pengetahuan Microsoft Windows Server versi terbaru
Profesional IT non-Microsoft yang ingin bermigrasi ke infrastruktur komputer berbasis Microsoft Windows Server
Profesional IT yang ingin mengikuti ujian sertifikasi Microsoft Windows Server
OBJECTIVE TRAINING
Pengetahuan praktek instalasi, konfigurasi, manajemen, keamanan, maintenance dan troubleshooting Microsoft Windows Server
Pengetahuan komponen hardware dan software dalam infrastruktur komputer berbasis Microsoft Windows Server
Pengetahuan sinkronisasi Microsoft Windows Server dengan komputasi cloud (Microsoft Azure)
Kemampuan memberikan solusi IT berbasis Microsoft Windows Server
Persiapan ujian sertifikasi Microsoft Windows Server
MODUL TRAINING MICROSOFT WINDOWS SERVER
*Cek detail dan persyaratan training pada masing-masing modul
20743: Upgrading Your Skills to MCSA: Windows Server 2016 

Download Outline

20741: Networking with Windows Server 2016 

Download Outline

20742: Identity with Windows Server 2016 

Download Outline

10967: Fundamentals of a Windows Server® Infrastructure (2012) 

Download Outline

10969: Active Directory Services with Windows Server (2012)
20410: Installing & Configuring The Windows Server 2012  

Download Outline

20411: Administering Windows Server 2012 

Download Outline

20412: Configuring Professional Windows Server 2012 Services  

Download Outline

20414: Implementing a Professional Server Infrastructure (2012) 

Download Outline

6419: Configuring, Managing, & Maintaining Windows Server 2008 Servers 

Download Outline

6421: Configuring and Troubleshooting a Windows Server 2008 Network Infrastructure  

Download Outline

6425: Configuring and Troubleshooting Windows Server 2008 Active Directory Domain Services 

Download Outline

6439: Configuring and Troubleshooting Windows Server 2008 Applications Infrastructure 

Download Outline
Rekomendasi Training - MCSA Windows Server 2012
20410: Installing & Configuring The Windows Server 2012 Exam: 70-410
20411: Administering Windows Server 2012 Exam: 70-411
20412: Configuring Professional Windows Server 2012 Services Exam: 70-412
Microsoft Certified Solutions Associate (MCSA)
Register for Windows Server Training
Please complete the following form to contact us, our Sales representatives will contact you shortly …